About Torrevieja Swingers Webmasters
This site is run by Jo & David, a genuine swinging couple based here in Spain, just 20 minutes from Torrevieja in the village of La Hoya, near Elche.
If you want to contact us with a question about the site, or if you have some information to add to the site, as a first step please drop us an email at [email protected]. If you do not hear back from us within 24 hours then drop us a text or a whatsapp on 610 622 017. Our incoming emails do sometimes get caught in the Spam filters.
JoJo & DirtyDavid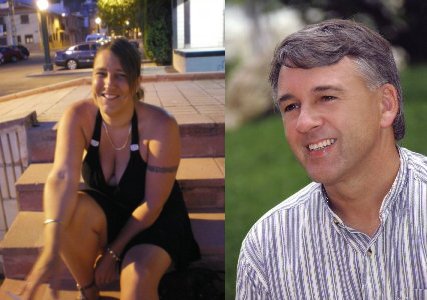 If you want to find out more about us, or possibly even meet us, check our private site at www.joanddavid.com and see if we are the sort of people you are interested in meeting, and if you match the profile of people we are looking to meet.
Jo is a:
Greedy Girl - she prefers several men at the same time,
Cougar - she hunts younger guys aged 18-40,
HotWife - she plays alone when she wants and goes home and tells David what she has been doing while he fucks her.
We also like to play as a couple with single guys and couples. David likes to watch Jo getting well filled by multiple partners or very heavy cummers, so we have an ad on the main menu for single guys under the heading "Cute Guys Wanted" If you match what she is looking for drop her a line telling her why she should meet you, what you like doing and enclose a full length photo of you.